30th January 2023 – Fifty people of Syrian origin landed in Rome Fiumicino this morning with a flight from Beirut.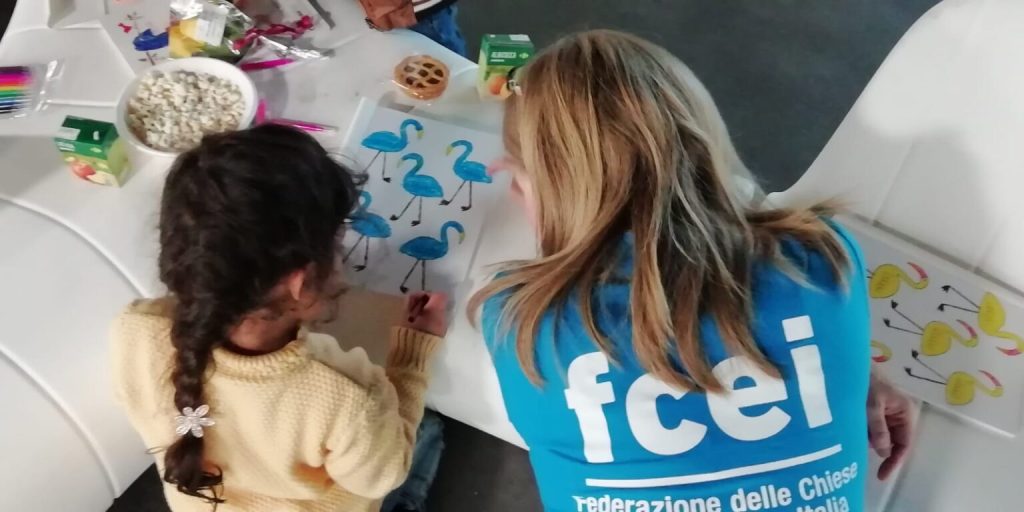 50 Syrian refugees – families and individuals, including also 23 minors and some persons with disabilities –   landed this morning at Rome Fiumicino. The refugees have been living in recent months in refugee camps in the Bekaa Valley (northern Lebanon) or in precarious housing in Beirut; they have suffered dramatic deteriorations in their living conditions due to the serious political, economic and social crisis in Lebanon.  Their entry to Italy was facilitated by a network of humanitarian corridors promoted by the Community of Sant'Egidio, the Federation of Protestant Churches in Italy (FCEI) and the Waldensian Board, in agreement with the Italian Ministries of the Interior and Foreign Affairs. Since February 2016, the corridors have brought to Italy from Lebanon more than 2,400 people, mostly Syrian. Overall in Europe, the humanitarian corridors have so far welcomed about 6,000 refugees.
The families will be hosted in many Italian regions (Lazio, Calabria, Friuli, Lombardy, Piedmont, Puglia). For minors, the integration process will happen via school enrollment, while for adults through learning Italian and, once  refugee status has been obtained, by entering the world of work.
The humanitarian corridors, entirely self-financed (by the fundraising of the Community of Sant'Egidio and Otto per mille tax allocation of the Waldensian Board) and created thanks to a widespread reception network, represent a successful model, which combines solidarity and security.
In recent days, thanks to the humanitarian corridors, 21 Syrian refugees have been welcomed in Belgium too, including some who survived the shipwreck last September off the Lebanese coast, in which about a hundred people lost their lives.